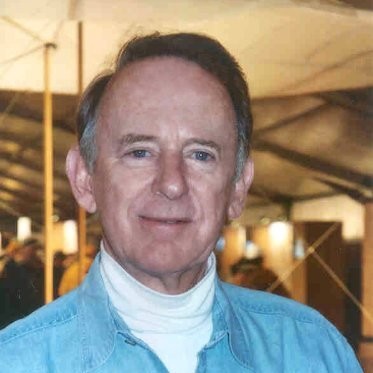 Ken W Hyde
A brief biography of the founder of the Wright Experience™
Marianne Miller Hudec, great-niece of the Wright Brothers, said, "I want you to know that in my view the work you are doing would have come first in Uncle Orv's eyes. No other organization besides yours has devoted itself to validating the science developed by the Wrights. And that is the thing that mattered most of all to them."
For Wright Experience™ founder Ken Hyde, it matters a great deal. For him it is important that 100 years from now the Wright Brothers' work is preserved for future generations to study and understand what these two remarkable men actually accomplished and how they accomplished it. A 2000 inductee into the Virginia Aviation Hall of Fame, Ken and his Wright Experience™ team are telling the story that the Wrights always intended to tell but never did.
Ken's passion for antique airplane came at an early age. His father's interest in aviation was quickly passed on to him. Afternoon family car rides always seemed to end up at the local airport. That passion was fueled by the guidance and encouragement of so many individuals who took an interest in this small town boy from Nokesville, Virginia. But it was the renowned Charlie Kulp, "The Flying Farmer," who shared with Ken his maintenance skills, technical expertise, and patience for restoring old airplanes.
Born April 26, 1939, the Virginia native earned both his pilot's and mechanics' licenses while still a high school student. Following high school, he went to work as a mechanic for Capital Airlines. In 1961, he joined the team at Bendix Corporation as a co-pilot/mechanic for the operation of instrumented aircraft for calibrating worldwide tracking stations for projects Mercury, Gemini, and Apollo.
He joined American Airlines in 1965 and retired in September 1999, with 33 years of service of flying DC-6's, DC-7's, L-188's, and Boeing 727's. The same year he went to work for American Airlines, he founded Virginia Aviation, an antique aircraft restoration company. He first gained national attention as the restorer of a number of vintage aircraft when his restoration of the Clipped-Wing Monocoupe "Little Butch" took EAA Grand Champion honors in 1975.
He also won EAA grand-national-champion honors in 1987 with his 1918 Curtiss Jenny. His list of restored projects for museums include aircraft for the National Air and Space Museum; the Cradle of Aviation Museum; the EAA Museum; the San Diego Aerospace Museum; the U.S. Army Aviation Museum at Ft. Rucker, Alabama; the U.S. Army Museum at Ft. Sill, Oklahoma; the Virginia Aviation Museum in Richmond; the Museum of Flight in Seattle, Washington; the College Park Aviation Museum, College Park, Maryland and the United States Naval Academy in Annapolis, Maryland.
It was in 1992 that he first turned his attention to the Wright Brothers. The Army Aviation Museum at Fort Rucker, Alabama, commissioned Ken to build a reproduction of the 1911 Wright Model "B" that had become the Army's first practical airplane. What he found out was that the meticulous Wrights put very little of their work on paper or in one resource place. Instead, Ken discovered that it would take a full-time commitment to tell the entire story of what these two brothers accomplished.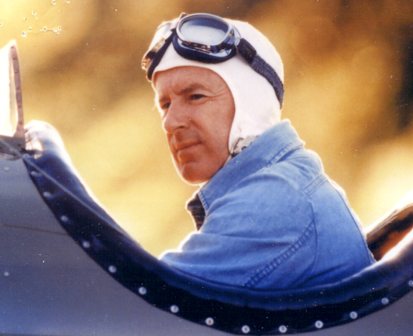 Discovering the secrets of the Wright Brothers to inspire a new generation is what drives Ken Hyde and his Wright Experience™ team. Commissioned by the Ford Motor Company and the Experimental Aircraft Association, and authorized by the National Park Service, Ken reproduced the Wright's ultimate gift to mankind — the 1903 Flyer. People saw the Flyer come to life during 2003 Encampment and on December 17, 2003, at Kitty Hawk. That aircraft is now exhibited in the Henry Ford Museum in Dearborn, Michigan.
A second 1903 Kitty Hawk Flyer was commissioned by Harry B. Combs of Lear Jet fame. This Flyer was Mr. Combs' gift to the nation and is on permanent display at the Wright Brothers National Memorial, Kitty Hawk, North Carolina.
In April of 2005, The Museum of Flight, in Seattle, Washington, announced the acquisition of a third 1903 Wright Flyer built by Ken and his team. In September of 2006 the U.S. Naval Academy accepted delivery of a reproduction Wright Navy B-1 now hanging in Dahlgren Hall, USNA, Annapolis, Maryland.
Since 1992, Ken's team has made great strides toward understanding the secrets of the Wright Brothers. Wind tunnel tests on the 1903, 1904, and 1911 propellers have shown that the Wright propellers were exceedingly efficient. Projects currently underway include the preparation for flight testing and evaluation of a fifth Model B, the construction of fully accurate, airworthy 1908 Model "A" aircraft; and the restoration of two rare Wright Vertical Four engines, the only original working Wright engines in the world.